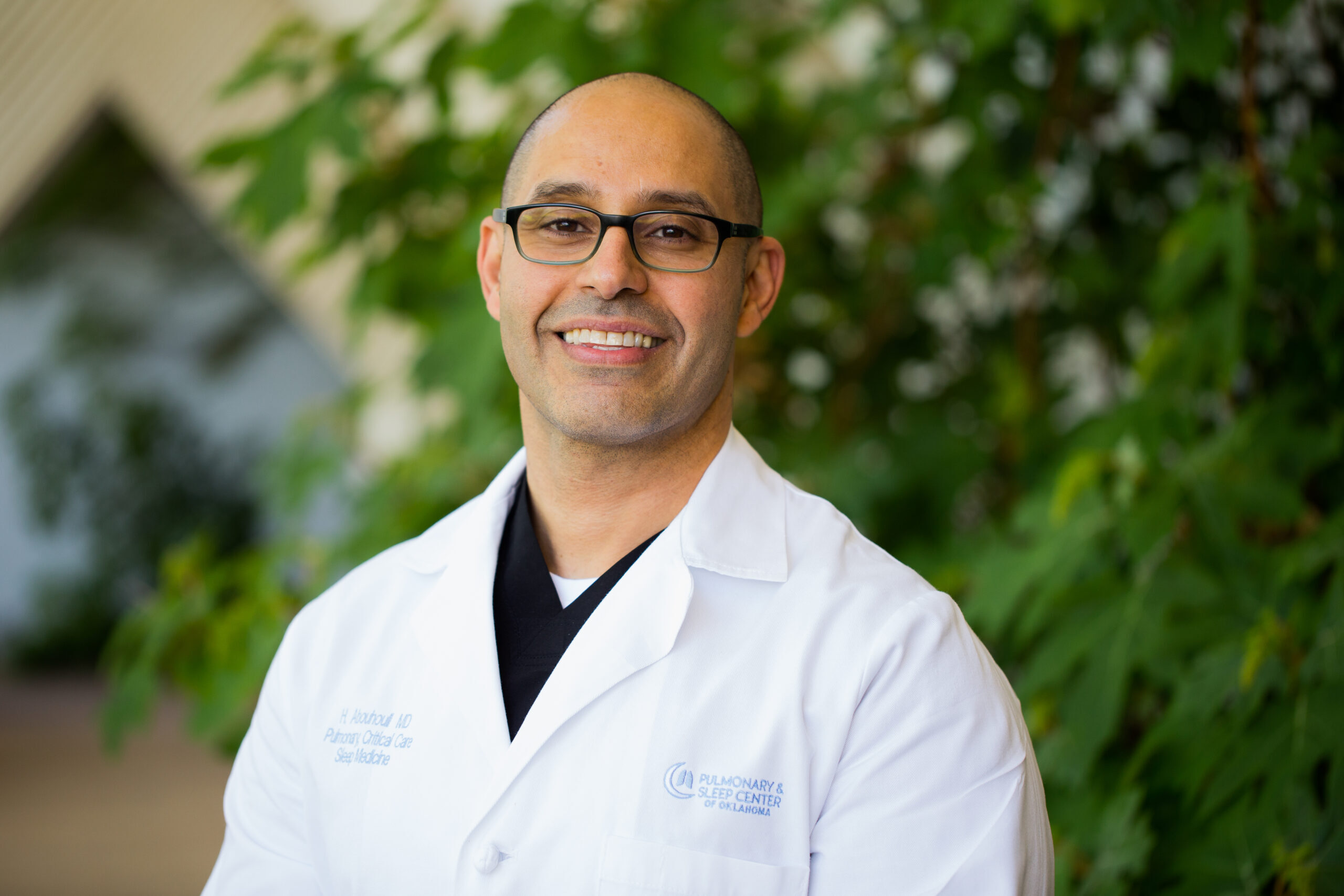 Hassan Abouhouli, MD,MS,CRT
Pulmonary Critical Care & Sleep Medicine
Dr. Hassan Abouhouli is a prominent, forward-thinking pulmonologist and intensivist with an added specialization in sleep medicine.  Hassan's practice and relationship with patients is built on the principles of patient-centered care, tailored service, and proactive intervention. Guided by these principles, his leadership and talent facilitated his rapid rise up the ranks to become the Medical Director of the Pulmonary Department at multiple healthcare facilities including Saint Francis South, Post Acute Medical and Select Specialty Hospital in addition to being the Medical Director of the Tulsa Community College Respiratory Therapy Program. Subsequently, given his extended vision of population-based health care delivery, he created and directed a state-wide Lung Cancer Screening Program in Oklahoma, which earned the distinction of being one of the most successful lung cancer screening programs nationwide. Moreover, Hassan's growing reputation and sphere of influence allowed him to take on the role of the Regional Medical Director for the network of post-acute rehabilitation hospitals across Oklahoma.
Given Hassan's intuitive understanding and interest in evolving health issues at the individual and population levels, he was able to channel his expertise in sleep medicine as the Medical Director at Sleep Solutions Sleep Lab, being the only pediatric trained sleep specialist in the city of Tulsa, Oklahoma. 
Hassan previously served as an Associate Clinical Professor at the University of Oklahoma School of Medicine. Highlighting his passion for medicine and the ability to make those around him better, he was awarded the OU Associate Clinical Professor of the Year in 2010. Additionally, underscoring his dedication to patients, Hassan received the honors of Patient Choice Award for almost every year throughout his career, in addition to being recognized with a Compassionate Doctor of the Year Award multiple times over the years. At present, Hassan continues to be proactive in his delivery of personalized care to larger populations of patients in need of his services.  Specifically, he is an advocate for patient-centered telehealth initiatives that offer access to specialty care to patients and organizations that are otherwise marginalized. In parallel to his work on digital telemedicine platforms, Hassan is similarly active in engineering component medical devices that allow real-time 'examination' and 'assessment' of patients remotely, offering a tailored touch and connected service, whatever their needs.  Working at the frontier of modern healthcare delivery, Hassan is leading novel telehealth outreach initiatives focused on early lung cancer detection, interventional pulmonary, and mechanical ventilation management in acutely ill patients.